Some testimonials from past pupils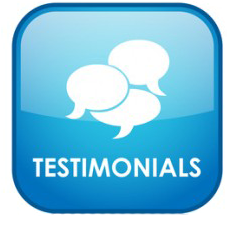 Mike was a brilliant driving instructor to learn with teaching me not only to pass my test but to be able to drive safely after passing my test. He is very considerate of new nervous drivers and has the perfect balance between pushing you but making sure you're ready for anything that could be thrown at you.
Thank you for everything you've done in helping me to pass my driving test.
Fyn – Salisbury
Learning with Mike was really great. He builds up your confidence so well. Very personable, and great explanation of things to help easily understand them. Passed first time, a true credit to Mike.
Thanks once again.
Mike – Salisbury
Passed first time thanks to Mike and his excellent approach to teaching,
1st class instructor,excellent car,
Would definitely recommend using Mike in the future,
Thanks Mike for your patience and hard work.
Lee
Lee – Salisbury
Mike was such a nice guy and made me feel confident behind the wheel. He helped me with everything I struggled with and would recommend him to anyone who wants to learn.
Thank you mike 👍🏻
Luke – Wilton
Mike helped me become a confident driver by beginning with the basics and then building on the skills that I had learnt. He is kind and patient and I would recommend him to anyone who wanted to enjoy learning to drive
Mike really helped me to understand the reasoning behind driving, particularly roundabouts! I found it really easy to learn from him because I knew why I was doing things
When I learnt to Drive I was anxious and worried because I had a bad experience with a male instructor, but Mike soon changed my opinion with his friendly lively honest nature and his tips and advice on how to improve my driving soon brought my confidence up and got me a pass first time with not the easiest examiner in Salisbury!
I started to learn to drive as a birthday gift, I always felt really nervous and wasn't sure if I would grasp all the techniques of driving but Mike built up my confidence and proved to me that I was very capable of being a competent driver. I passed my practical test first time thanks to Mike and some calming drops! So good luck to everyone who's learning to drive , plus a big thanks to Mike.
Thanks so much again for all your help, driving has already made such a difference to our lives. Really enjoyed learning to drive with, Mike. He made sure you understood the theory before putting it into practice, why didn't I do it sooner!
Mike's chatty and humorous approach made learning to drive a real pleasure, whilst making driving fun, he was extremely thorough and taught me all I need to know about the world of driving, hats off to Mike!